Welcome to City Tours Europe!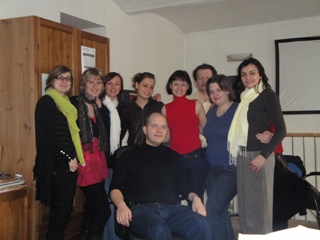 City Tours Europe is a multicultural, multilingual and multinational company based in Vienna, Austria, with subsidiaries and joint venture projects in many further places in Europe. Our working languages are German, English, French, Italian, and on a limited scale Austrian Sign Language, Spanish, Bulgarian and Russian. The services we provide belong mostly to the fields of culture and tourism; we do also offer some services related to languages, especially between German and other European languages, including English. On this page you will find some information about our company and the services we provide. If you have further questions on this subject, please do not hesitate to contact us anytime at - our team would be delighted to answer your questions!
On our website we provide information on the following subjects:
Services provided by City Tours Europe
The services offered by City Tours Europe can be divided into the following categories:
If you want to learn more about any service provided by City Tours Europe, please click on the corresponding link.
About the company City Tours Europe
Apart from the above-mentioned information about City Tours Europe's services, this website informs you about the following subjects regarding the company itself:
We hope that our website will be useful to you and we would be delighted to hear from you. For any further information, please do not hesitate to contact us at .